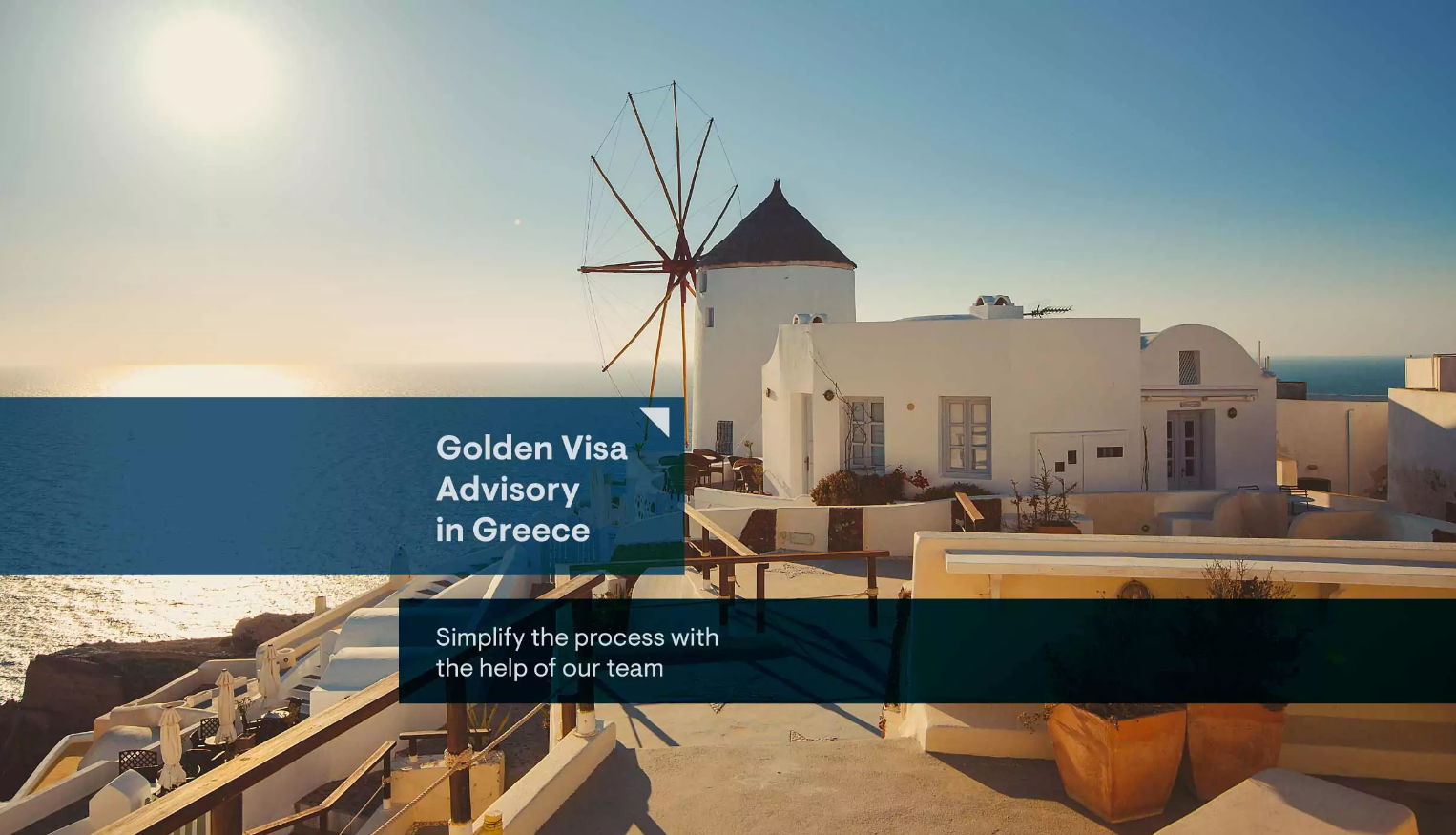 The Greek Golden Visa program is one of the most popular residency-by-investment programs in Europe. It enables non-EU/EEA citizens to receive temporary residence permit in exchange of financial investment in Greece, The GGV holder enjoys all the benefits of becoming an EU citizen, including free travelling within the Schengen Area.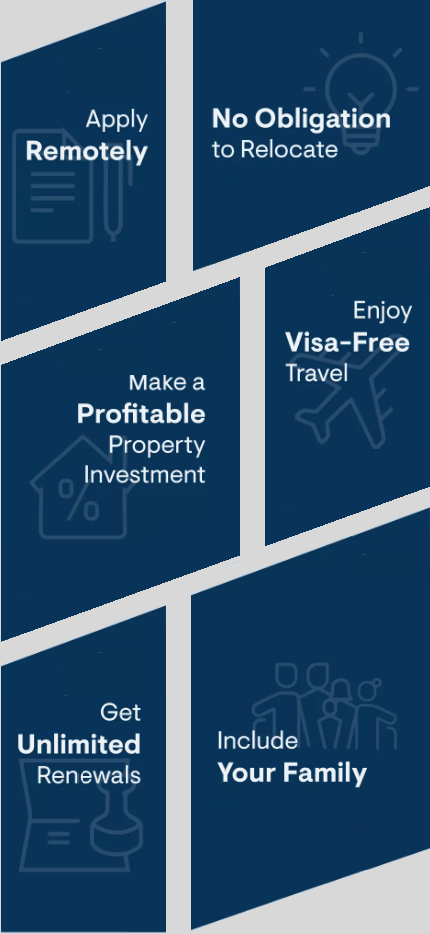 Capital transfer of a minimum €400,000 investment in Greek government bonds, or shares and bonds of investment companies or venture funds and private equity in Greece.
Property acquisition or a 10-year lease agreement for hotel accommodation or furnished tourist residences or a 10-year time-sharing agreement for hotel accommodation of a minimum €250,000 all over Greece, except Athens, Thessaloniki, Mykonos, and Santorini, where the minimum is €500,000.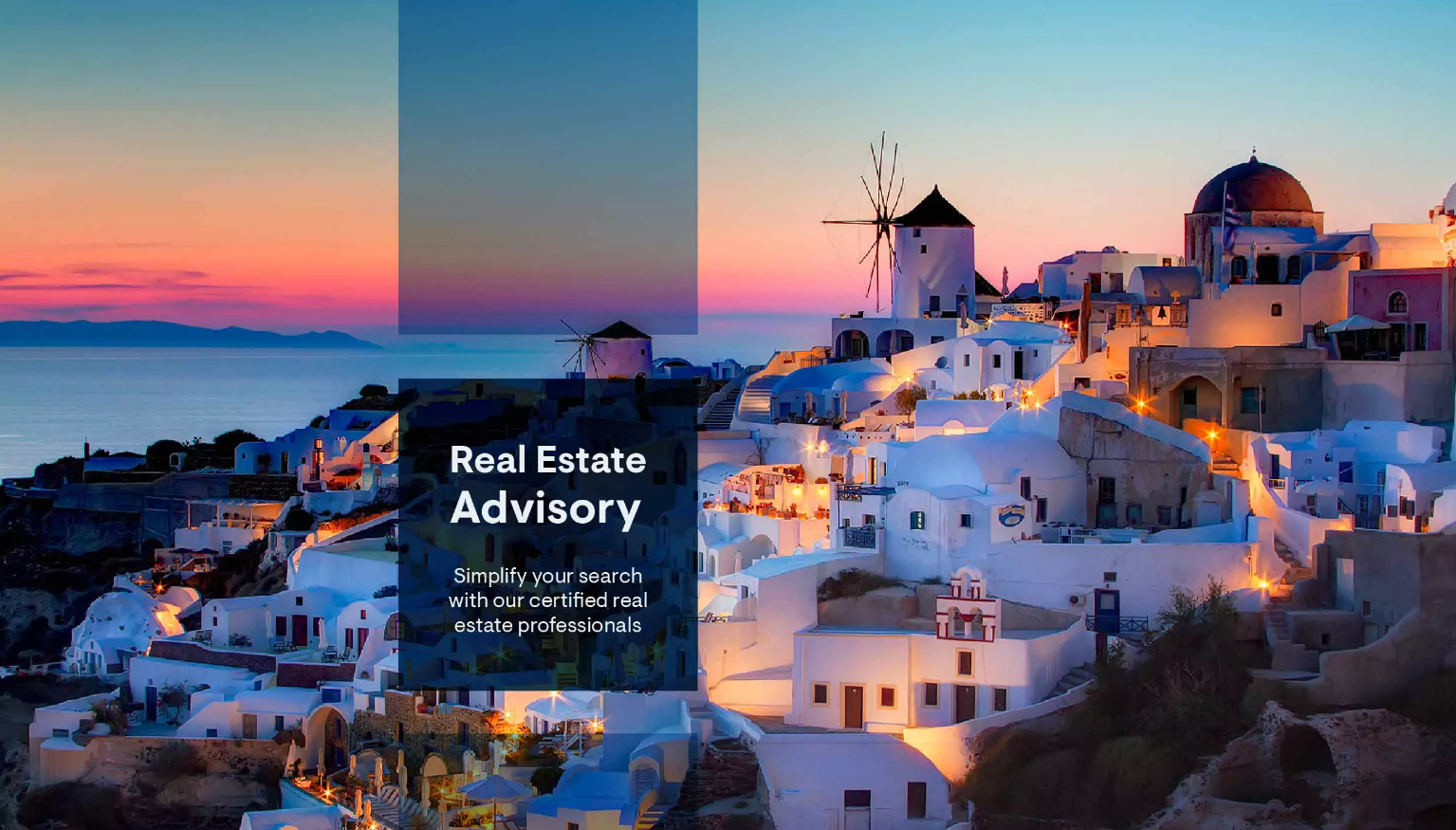 To successfully apply for a Greek Golden Visa, you need proper support from our team of qualified lawyers, accountants, real estate experts and advisors. We provide you with reliable investment proposals as we have extensive knowledge as well as experience in the Greek real estate market. Our company will manage the granting procedure and will represent you before the Greek authorities and apply on your behalf. All you have to do is sign a POA (Power of Attorney) and choose your property.
Greece is the crossing pathway among Europe, Asia and Africa. This land of the Gods is decorated with lots of beauty, sun and history. Anyone holding a GGV may choose his/her favorite place from a mixture of 2.500 islands, 14.000 km coastline, transparent waters, mountains, forests, traditional villages, big noisy cities and ancient ruins.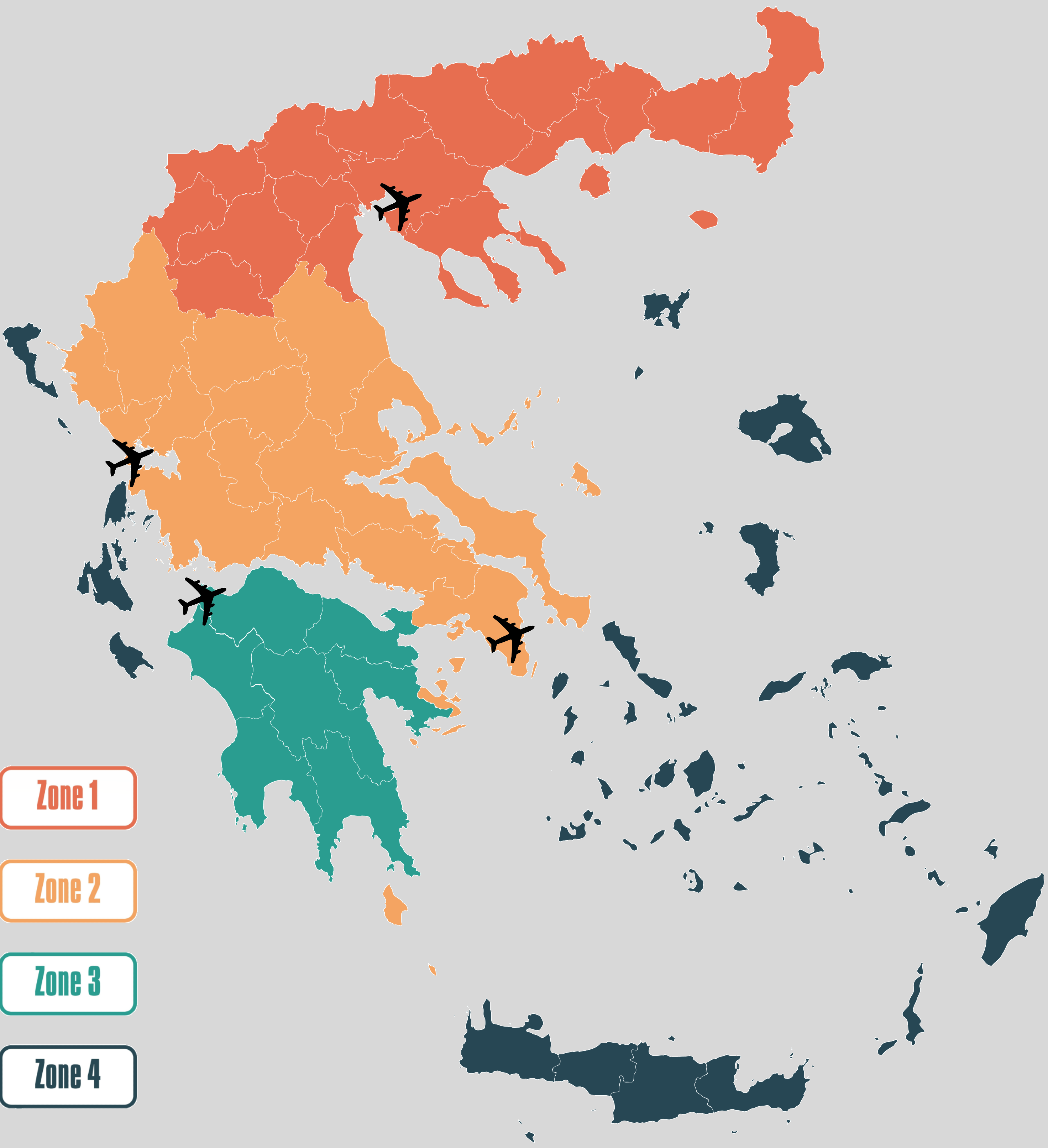 The interior of Greece is divided into 4 zones based on the way an investor wishes to approach the property acquired. Please see above the zones indicated by different colors and find below ways of easily approaching each one of them.
Zone 1

: Easy access both by car via Thrace, or by plane landing at Thessaloniki airport.
Zone 2

: Airplane transfer to Aktion airport.
Zone 3

: Airplane transfer to Araxos airport.
Zone 4

: Access to both Aegean and Ionian islands requires either driving to major ports and then ferries or a couple of flights to and from major or islands' airports.
After investment services
Acting as your main point of contact in Greece on your behalf, our experienced team offers you a variety of after investment and management services, which will save you time and money.
We act as your main point of contact in Greece and we visit your property for various matters (emergency or at the request of the client). This includes contacting property managers and utility companies as well as contacting tenants when problems arise (rent payments etc.).

We take care of the maintenance of your property by managing your bills, coordinating your payments and hiring technicians to inspect and repair your property in case of damage.

We keep you informed whether tenants have made their payments, we monitor their actions related to your property and make sure new tenants reside as soon as the previous ones leave.
We monitor legal changes and inform you directly about amendments in the Greek Golden Visa Law.
Our company keeps your property and bank documents and records safe and provides you with copies issued by government agencies.
We carry out all your financial activities in Greece and visit the bank for various transactions (at the request of the client).
We renew your Greek health and property insurance contract and update you on Greek Golden Visa renewal.
Insurance
Financial
Real estate
Digital services
Legal services